This is the final part of this epic blog about mountain biking across America's Great Divide, if you've not seen it, catch up by using the link below..
You'll be glad to hear that this is the final instalment of the much maligned and boring Great Divide bloggy type thing that was my drivel for a few weeks
Well, as the title suggests we are back home and trying as hard as we can to get back to some sort of normality but must confess the trip has had a much deeper effect on us than we could have imagined.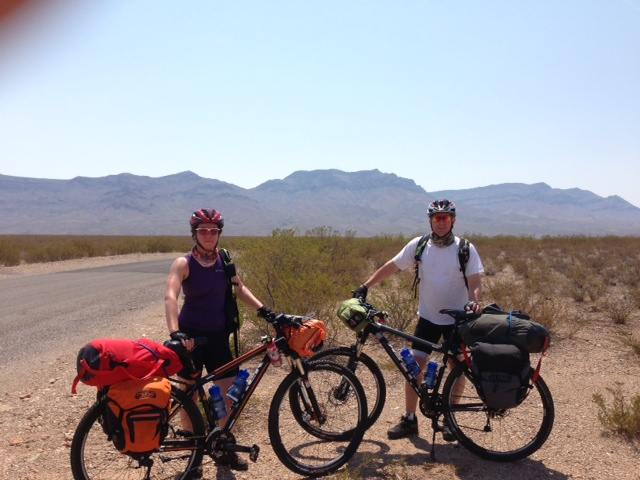 Not necessarily in a deep and meaningful way, although it has to be said that we were amazed at how conditioned the human body and mind becomes in adapting to its surroundings and what is required of it on a day to day basis, when people say that anything is possible I have always thought of it as a bit of a throw away line but not so much anymore.
Delayed tiredness of both the mind any body has been the overwhelming reaction for us both, obviously the trip itself took on a much different shape from the moment that we were let down by a not to be named anymore American and that caused its own stresses and strains but the sheer physical task was something that we are only now starting to talk about and look back on in a happily reflective way and feeling grateful hat we have come through the adventure largely unscathed and unscarred with some very happy memories.
The job of getting things back to normal was never going to be an easy one with clients to re contact, paperwork to catch up on and bikes and equipment to clean and store.
Having booked in our bikes for a post exertion service with Liam at Newdales in Saffron Walden, we were intrigued to see what impact 1000km of road cycling in 40c + temperatures had had on our bikes and whether or not Mr Gibbs (our bike lubricant) would be allowed to join our exclusive group of BFF's comprising of Mr Chamois cream, Mr Bear Spray and Mr P20 (factor 50 of course!).
The results were quite remarkable (if, unlike us, you know anything about bikes) in that the wear on the chains was measured as NIL, the wear on the gears was measured as NIL and the general dirt on the bikes was minimal to the point where it was questioned whether or not we had actually been away at all and if we had, did we take our bikes with us!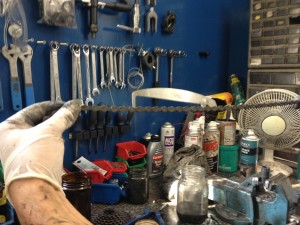 All that needed doing was a slight truing of my front wheel (which I'm sure that if Gibbs had an anti buckling product, wouldn't have needed doing) and a small adjustment of Sues handlebar alignment – that's it!!
Incredible stuff we are reliably informed and whilst if you don't have any problems you have no idea whether you would have done had you not done this or that (if that  makes sense) all we can honestly say is that, apart from a couple of punctures, we had absolutely no mechanical problems whatsoever and didn't need to clean the bikes at all.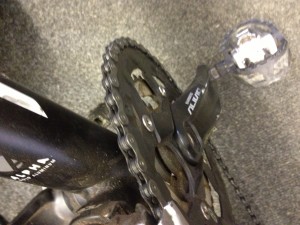 Admittedly we were on road rather than the expected off road so the attrition rates much have logically been lower but there was still the fair share of dust and dirt and sand and wind to contend with so what you have here are two very happy and grateful campers and in our world, Mr Gibbs is very welcome to be inducted into the lubricant hall of fame with our blessings.
I'm sure we will be back on the bikes soon enough so we might just get to do the Great Divide the way we intended one day, we are already just starting to talk about it as unfinished business but rest assured, if we do, we wont plan on relying on others for support……………….
Regards
Colin
*LOOK-OUT FOR A FULL TECHNICAL REPORT ON THE PERFORMANCE OF GIBBS BRAND ON THESE BIKES – COMING SOON…